IMAGE IS ––– 2020
Final thesis written by
Jorge Gallardo
, canarian artist. The publication explores how images have changed through the years, how individuals perceive them and where are they taking us.
Contents
(1)
Plastic image
(2)
Between images, objects and realities
(3)
Image that hides the identity
(4)
Self-image
This project helps understanding the journey of this young artist throughout his university career.
EDITORIAL DESIGN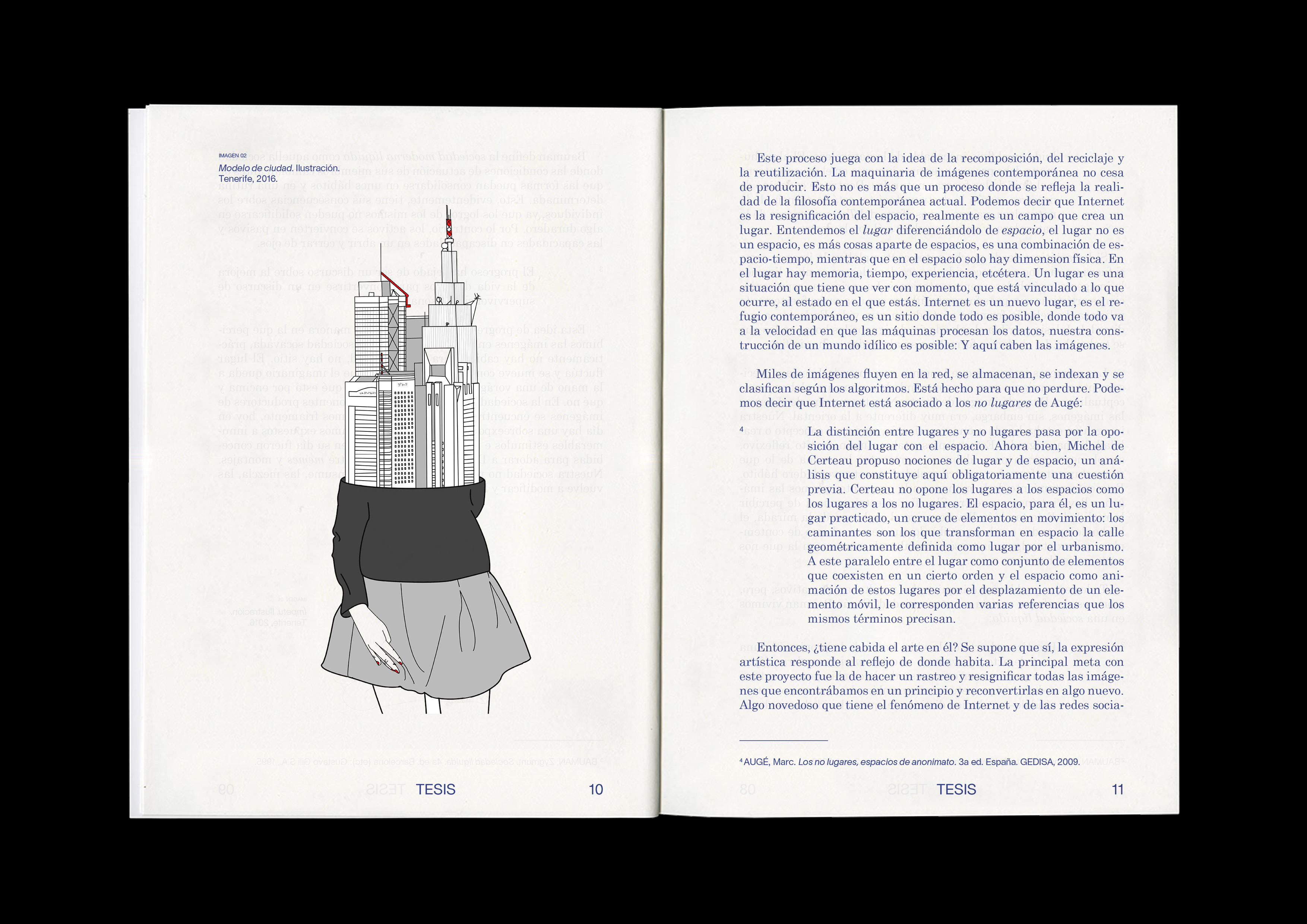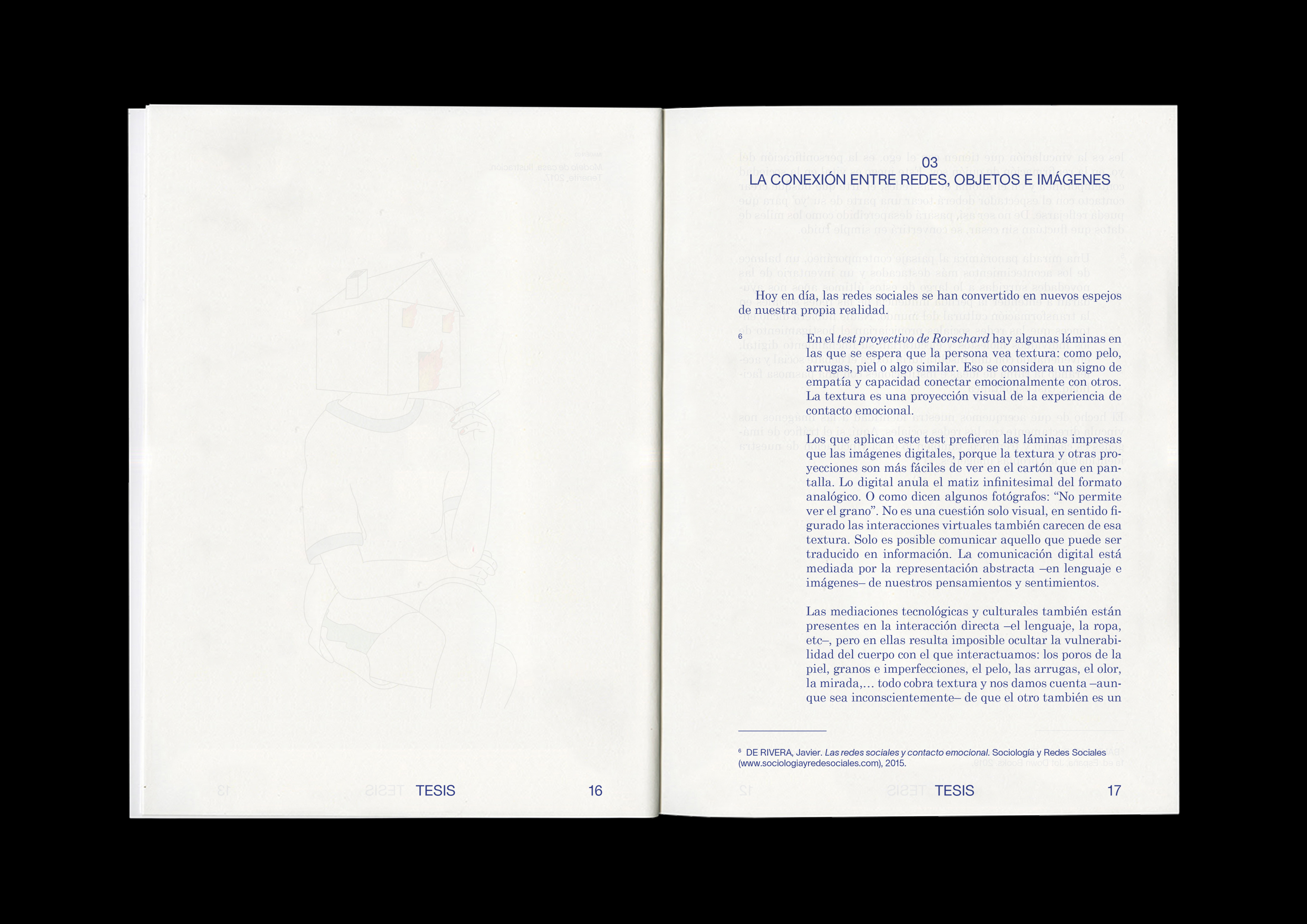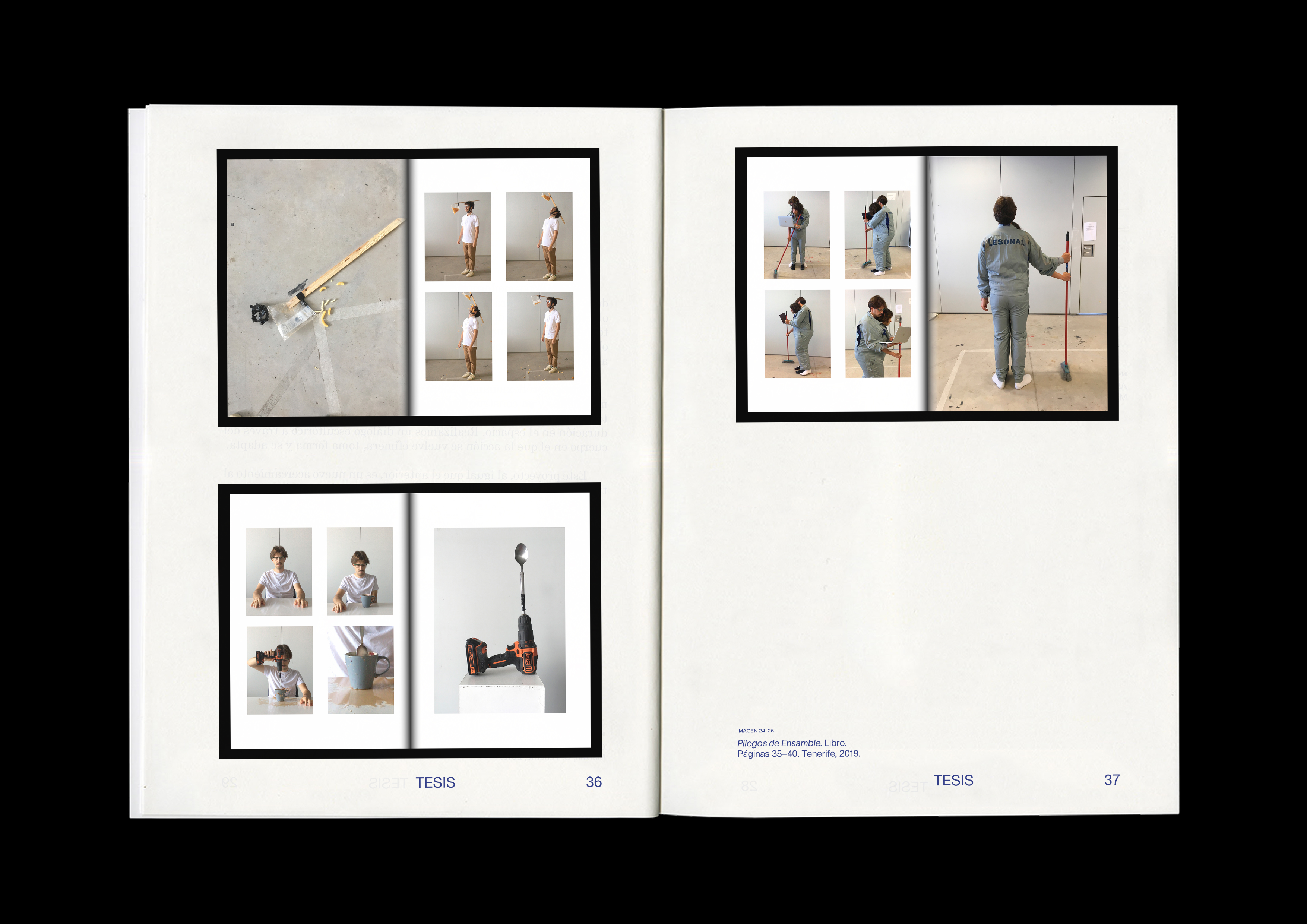 HUMAN BIG DATA ––– 2020

Reflection on the immense amount of personal data exposed on the digital network by making an ironic parallelism: extrapolate big data online to what has been named big data offline, which is all the information that for centuries the human being has sent and received with the purpose of adapting himself to the environment he lives on.

Contents
(1) Biomety
(2) Ubication
(3) Social network
(4) Chat
(5) Influence

Big data is a powerful tool that is here to stay. We must understand it, be aware of the great political-social weight that it has and educate ourselves to coexist in its presence.

EDITORIAL, CONTENT CREATION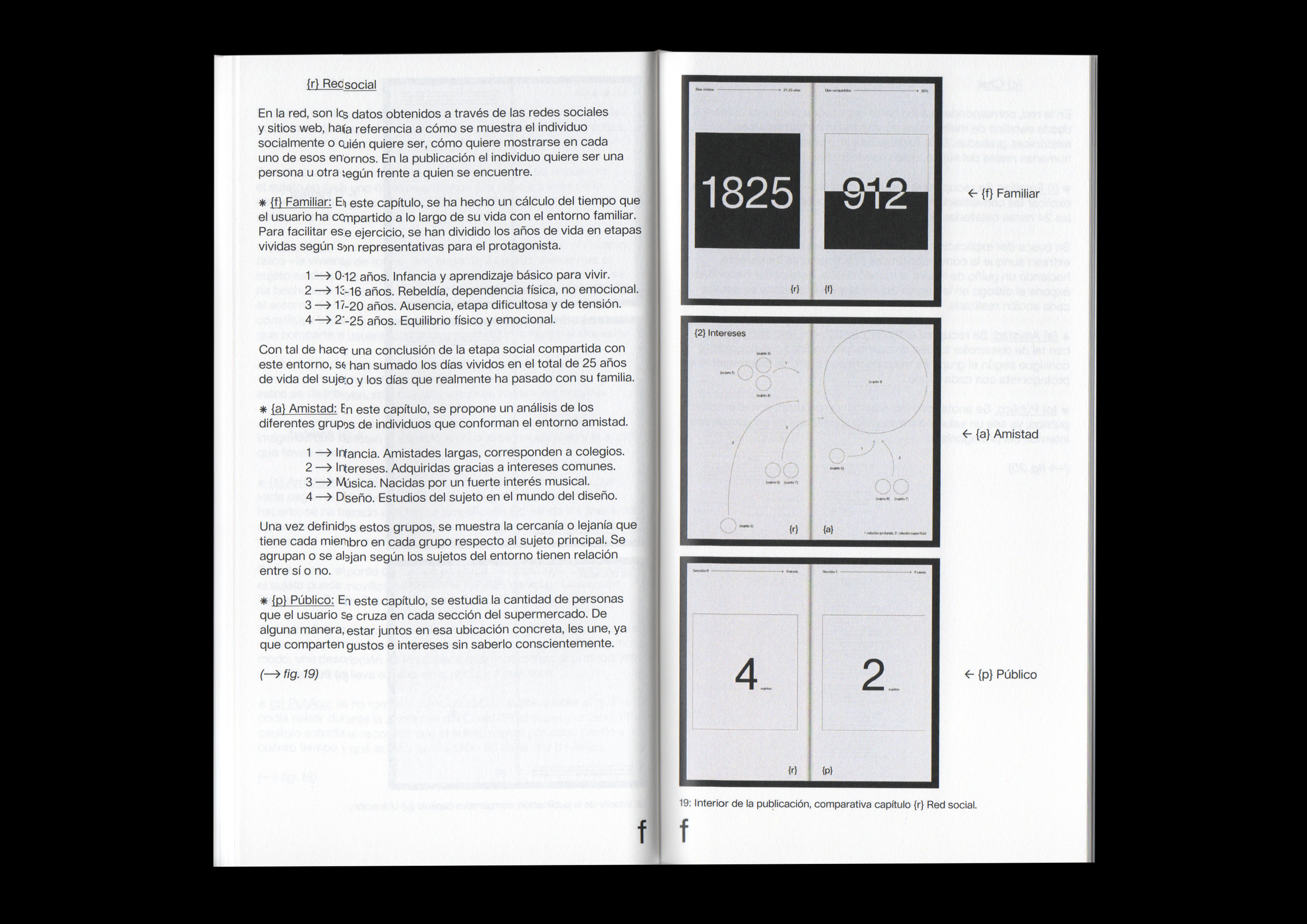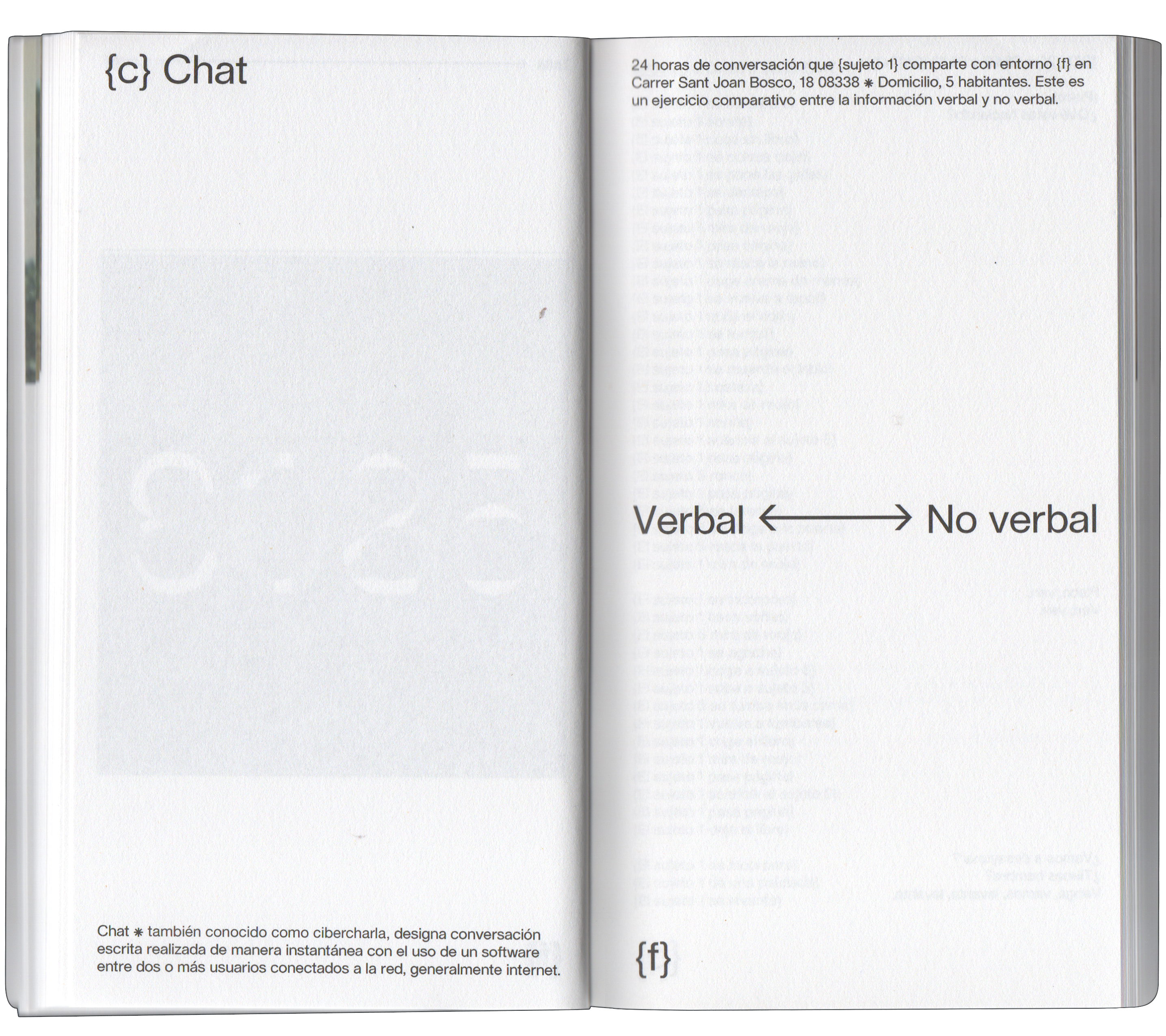 A CABIN ––– 2020

'A Cabin' address climate change to a new perspective: reconciling with nature. Reconnecting with something we lost when we abandoned a more primal way of living and environment.

Based on the experience of living in a cabin for seven days, the feelings and perceptions of two people in the same space haven been documented. The project explores how individuals face the climate change problem in their daily lives, and if this new approach could be the path to follow by our society.

Contents
(1) Introduction
(2) Sounds
(3) Loneliness
(4) Exploration
(5) Conclussion

EDITORIAL, CONTENT CREATION
PERSPECTIVE ––– 2020

The exercise tries to reflect my image and way of seeing the world through portraits and in this case, my organic view through nature. Images have been applied at 'Perspective', an independent film event in Barcelona.

POSTER DESIGN
KHRONOS MAGAZINE ––– 2019

Contemporany magazine trying to reconnect young people to old music with an old vibe.

Contents
(1) Haruomi Hosono
(2) Carlos Entrena
(3) Arthur Russell

EDITORIAL DESIGN